Selected as India's Inspirational Brands 2021-2022 by WCRCLEADERS ASIA, Spitze by Everyday is a world class kitchen and wardrobe storage accessories brand that is winning consumer hearts with brand innovations and quality products.
COMPANY NAME: Maruti Interior Products Private Limited
PRODUCT/SERVICE OFFERING: Kitchen & Wardrobe Storage Accessories
COUNTRY: India
OPERATING COUNTRIES OF THE BRAND: Germany, Austria, USA, Uganda, Sri Lanka, Vietnam, Bahrain, etc.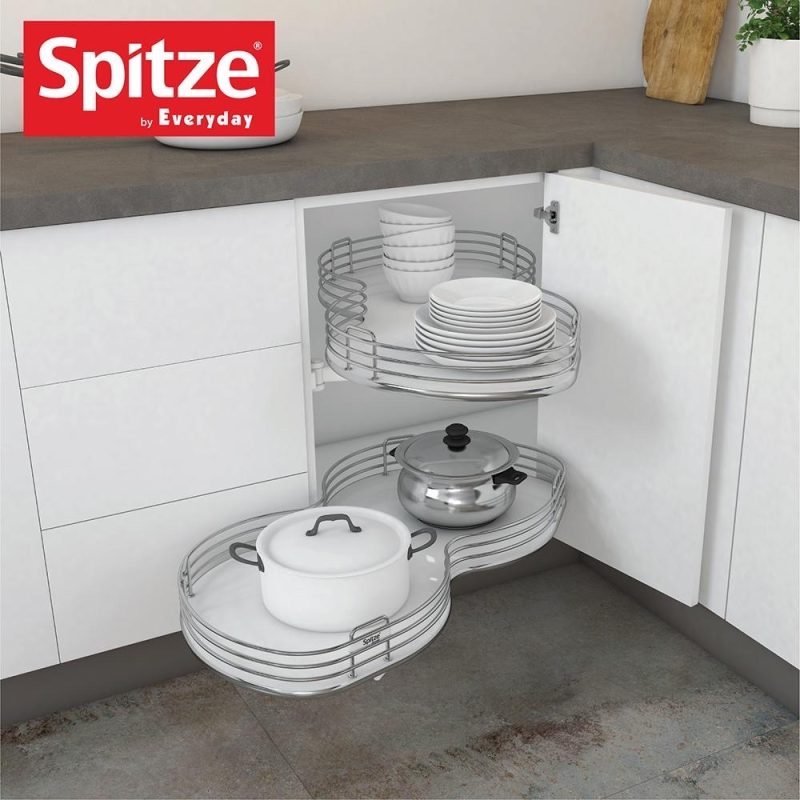 COMPANY VISION & MISSION:
Mission: To become one of the top most brands in the Modular Kitchen / Furniture Industry
Vision: To enhance lifestyle of consumers, by providing quality storage solutions through passion & innovation.
COMPANY VALUES: Trust, Business Ethics, Commitment, Eco- friendly working, Nations's growth & Lifetime Relations.
TOTAL NUMBER OF EMPLOYEES IN THE COMPANY: 100 +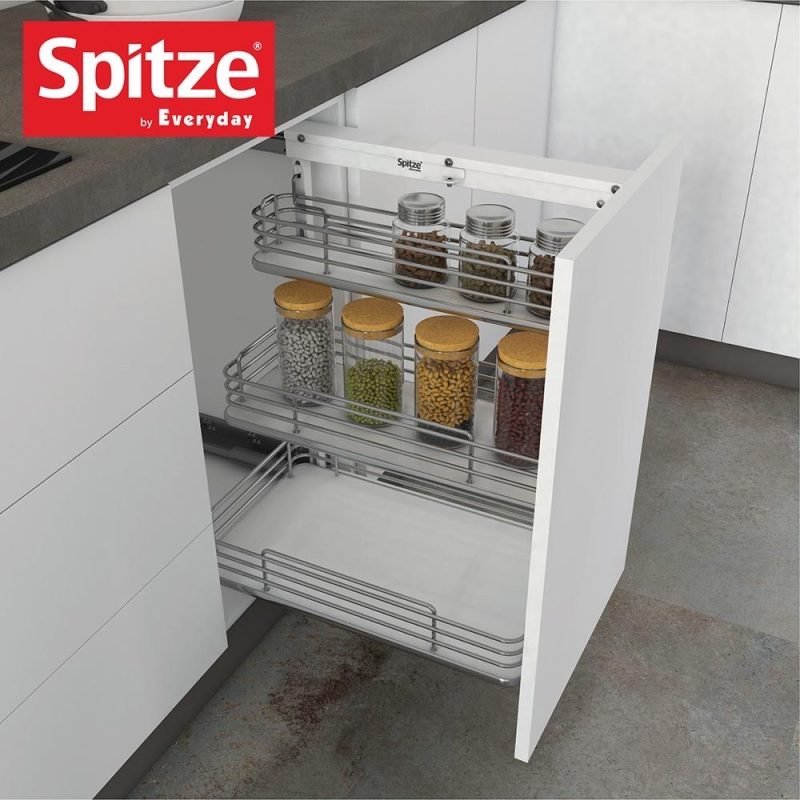 FINAL AUDIT QUESTIONNAIRE FOR BRANDS
Spitze is a high-caliber system designed for kitchen space with keen focus on your need, mood and necessaries. It is as distinguished as your own persona so that when you spend time in the kitchen it just becomes an extension of you. A creation of deep consumer insight and her symbiotic relationship with the kitchen, Spitze kitchen system comes pre-loaded with technical excellence, superlative aesthetics, and quality borne out of decades of our experience. Our designers and engineers have truly synthesized the art and science of 'living' in order to provide you optimized space utilization, superb functionality and versatility that meet your expectations half way every day.
YEAR OF ESTABLISHMENT OF THE BRAND: 1997
CORE COLOUR COMBINATION OF THE BRAND: Red & White
MEANING OF LOGO OF THE BRAND: Spitze is a German word, meaning "On Top".
PUNCHLINE OF THE BRAND: "Dreaming Possibilities"
MEDIUM OF PROMOTIONS USED TO PROMOTE THE BRAND IN THE LAST 2 YEARS:
Social Media Sponsored Ads, Digital marketing such as Hotstar & Amazon, Dealers/ Distributors/ Carpenters meet, etc.
ETHOS OF THE BRAND: Trendsetter of unique products.
WHAT IS THE PERSONALITY OF THE BRAND: Quality & Long durable products.
EXPLAIN THE 5 MOST CRITICAL SUCCESS FACTORS OF THE BRAND: Product, Infrastructure, Network, Consistency & Availability.
WHAT ARE FUTURE PLANS OF THE BRAND:
a. We are planning to enter into the Wardrobe Fittings segment In the coming 2 years.
b. For Domestic market, we are planning to add 1000+ dealers, 500+ OEMs & 30+ Distributors in the coming 5 years down the line.
c. For Exports, we are planning to add 15 more countries In the coming 5 years down the line too.
d. In E- commerce, we are planning to launch our entire product store on Amazon.
THE CORE VALUES THAT DRIVE THE BRAND:
Trust, Business Ethics, Commitment, Eco- friendly working, Nations's growth & Lifetime Relations.
HOW DO YOU CONNECT WITH YOUR TARGET MARKET:
We are doing activities such as Social Media Sponsored Ads, Digital marketing such as Hotstar & Amazon, Dealers/ Distributors/ Carpenters meet, etc.
KEY PEOPLE POLICY IN THE COMPANY THAT DRIVES INTERNAL COMMUNICATIONS OF THE BRAND:
Quick Decision making, Upgrading the products and management with time, taking Initiatives & Punctuality.
WHAT ARE THE CORE COMPETENCIES OF THE BRAND:
Flexibility, Adaptability, Initiative, Problem Solving, Communication & Collaboration.
FIVE COMPETITION BRANDS IN THE COUNTRY AND IN ASIA:
Kessebohmer, Hettich, Hafele, Grass & Ebco are competitors in India.
Hettich, Hafele & Grass are competitors in Asia.
IMPACT THAT THE BRAND HAS CREATED IN THE MINDS OF THE CONSUMERS:
We are also being known as "Trend Setter" In our Industry and also our customer thinks that being a pure Indian company , we are successfully competing our Brand against the MNCs.
MILESTONES OF THE BRAND IN THE LAST FIVE YEARS:
In 2015, we won "IKC Award" (Kitchen Component Supplier Award) for timely supplies. In 2016, we won "India Design Mark Award" for unique design of kitchen accessories. In 2020, we won "Powerbrand Industry Trendsetter Award" for setting a unique trend In our Industry. And finally In 2021 August, we won the title of "Prestigious Rising Brands of India" under Rising category Modular Kitchen Accessories.
BRAND INNOVATIONS THAT HAVE BEEN DONE IN THE LAST TWO YEARS:
There is a Corner storage solution called Go flow (Lemans). In that we are the first company In the world to be launching a universal lemans, Ie any single piece you can use It for either way opening Ie left or right. Major benefit to the dealer will be, their Inventory carrying cost will be reduced, benefit to the architect will be, there will not be any confusion, Ie In the plan left opening Is suggested and at the site right opening goes. So time and cost both will be saved.