Selected as Asia's Most Trusted Brands, Philips Domestic Appliances has achieved a cult status, with years of high quality innovative products line that have created unparalleled consumer trust and brand legacy.
In conversation with Philips Domestic Appliances.
As a leading player in small appliances space, we offer innovative products across kitchen appliances, air purification, garment care and floor care categories. The successful product ranges include the renowned Airfryer, Air Purifier, Steam Iron and Mixer Grinder's. 
Our company is globally headquartered in Amsterdam, The Netherlands, and has innovation, manufacturing, and commercial footprint across the globe, with presence in over 100 countries.
Mission/Purpose
Our purpose is to help people turn houses into homes, so people can connect and take care of each other through sustainable solutions, leading to healthier, happier lives.
Vision
We aim to improve the lives of people at home through meaningful innovations with the goal of making Philips Domestic Appliances the partner of choice for consumers. 
COMPANY VALUES
At Philips DA, we care. Our focus is to provide our employees an environment where they can learn and contribute to the best of their potential, to help people, turn their houses into homes. Our behaviours create a shared understanding of how we all need to act. ​​​​​​​We live the DA culture, which sets standards on behaviours, quality, and integrity
TOTAL NUMBER OF EMPLOYEES IN THE COMPANY:
There a 1300 (approx.) permanent employees in Philips DA India. 
Philips Domestic Appliances in Indian Subcontinent is led by Gulbahar Taurani, MD & CEO
MARKETSHARE: 
Over the years, we have significantly strengthened the performance of Domestic Appliances in India. It is now a strong performing business with double-digit profitability, leading category positions, market share of over 20% and a broad customer and consumer base.
APPROXIMATE GROWTH PATTERN IN THE LAST TWO FINANCIAL YEARS:
Despite the challenges posed by the pandemic, our business fundamentally remains strong, and we have been able to deliver double the market growth. Our endeavor is to always grow faster than the market, thus enabling the market to grow too. 
CORE COLOUR COMBINATION OF THE BRAND:
Philips Blue
MEANING OF LOGO OF THE BRAND:
Wordmark- The Wordmark has carried the family name of our founders for generations. It is known and trusted all over the world.
Shield- Our Shield symbolizes how we have been improving people's lives with our innovations for 130 years.
APPROXIMATE MARKETING BUDGETS OF THE BRAND:
Philips DA is a key spender in the small appliances category, as also visible in our category SOE and SOV rankings. We believe in reaching out to our consumers across relevant touchpoints and our marketing budgets are fairly distributed between digital & offline mediums.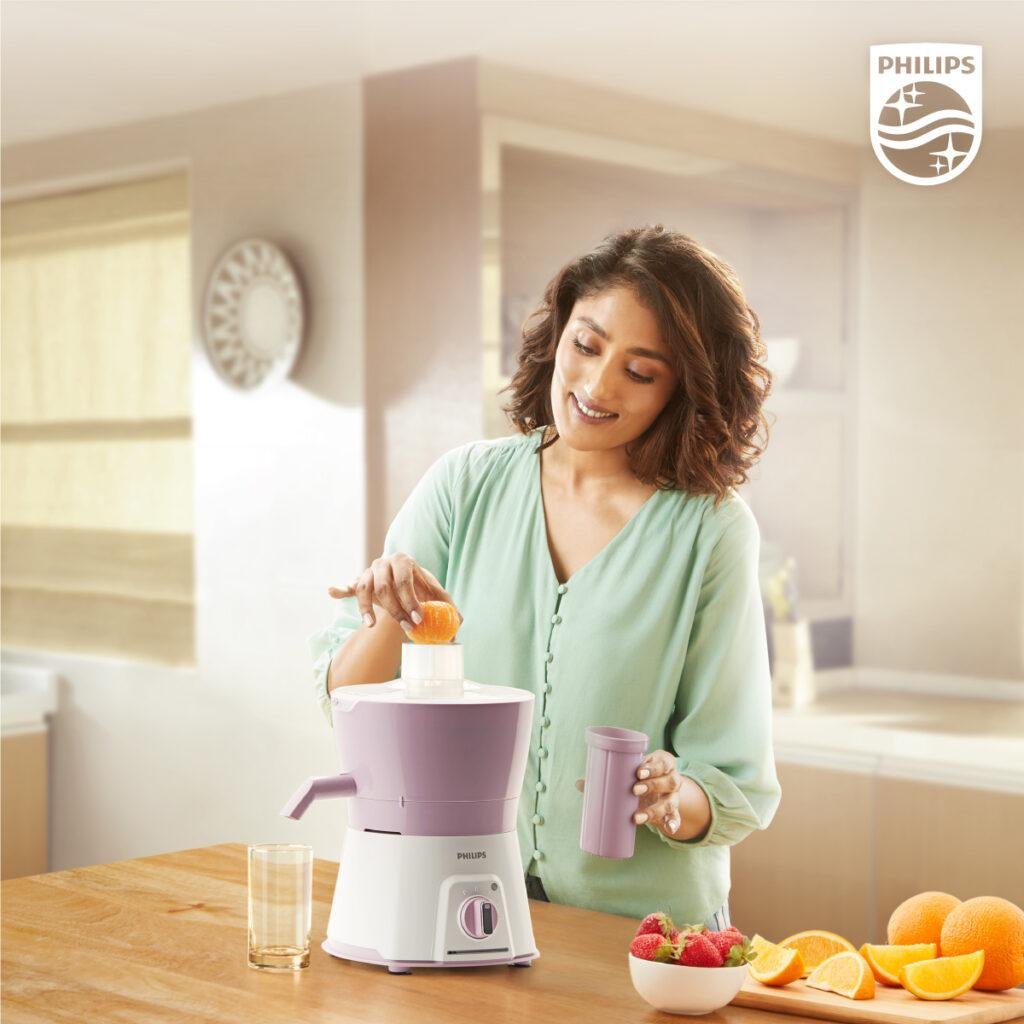 POSITIONING STRATEGY OF THE BRAND:
As a technology brand that cares about people and the planet, we listen, discover and challenge, to deliver meaningful innovation to people with one consistent belief – there's always a way to make life better.
PUNCHLINE OF THE BRAND:
Innovation & You
MEDIUM OF PROMOTIONS USED TO PROMOTE THE BRAND IN THE LAST 2 YEARS:  
The last 2 years saw COVID-19 redefining the way we interact and engage with our consumers. The pandemic helped the brand understand consumer needs better & create solutions that are helpful and responsible. While we have always believed in using a 360-degree approach, Digital & Social media are playing a very important role especially during this phase. Our "always on approach" to drive conversation & engagement along with leveraging moments & occasions through a balance mix of media choices between offline and new edge medium, have been the key drivers of brand promotion.
ETHOS OF THE BRAND:
Caring- We commit to always being the people's Champion.
Innovation- We strive to be a Pioneer.
Impactful- We mean that we are always a force for Positive Change.
EXPLAIN THE 5 MOST CRITICAL SUCCESS FACTORS OF THE BRAND:
Philips DA India has the following most critical success factors-
Create meaningful innovations that helps our consumers to turn their houses into homes
Be the brand of choice in the Domestic Appliances category by providing highest levels of consumer satisfaction
Leverage the Omi-Channel landscape in India to drive market share gain
Contributing towards the society at large through sustainable products and solutions
Being the employer of choice and a great place to work
WHAT ARE FUTURE PLANS OF THE BRAND:
With increasing demand for domestic appliances and the strength of Philips legacy, our strategy is to further reinforce leadership across categories & businesses. We will continue to bring meaningful innovations to Indian consumers and help them to transform their house into homes.
THE CORE VALUES THAT DRIVE THE BRAND:
Our consumers are at the heart of our strategy; it's why our core values include innovation, trust and designing products that assist modern living.
HOW DO YOU CONNECT WITH YOUR TARGET MARKET:
Being close to consumer insights is the biggest mantra for Philips DA to stay relevant and connected to its TG. Also, our endeavor has always been to provide world class experience to our consumer at each and every touch point. It's why we are present in and operate through all channels in our ecosystem.
Additionally, we believe in an open and engaging dialogue with our consumer & customer. By leveraging the digital platform, we are creating opportunities for them to connect with us more frequently & personally.
KEY PEOPLE POLICY IN THE COMPANY THAT DRIVES INTERNAL COMMUNICATIONS OF THE BRAND:
Philips Domestic Appliances has two passions: creating happy, healthy homes and an even happier and healthier place to work. Our goal is for our people to be better every day and we do that by focusing on their overall well-being. We follow the mantra of "One Team. One Goal" and provide equal opportunities for all to contribute to & grow in the organisation.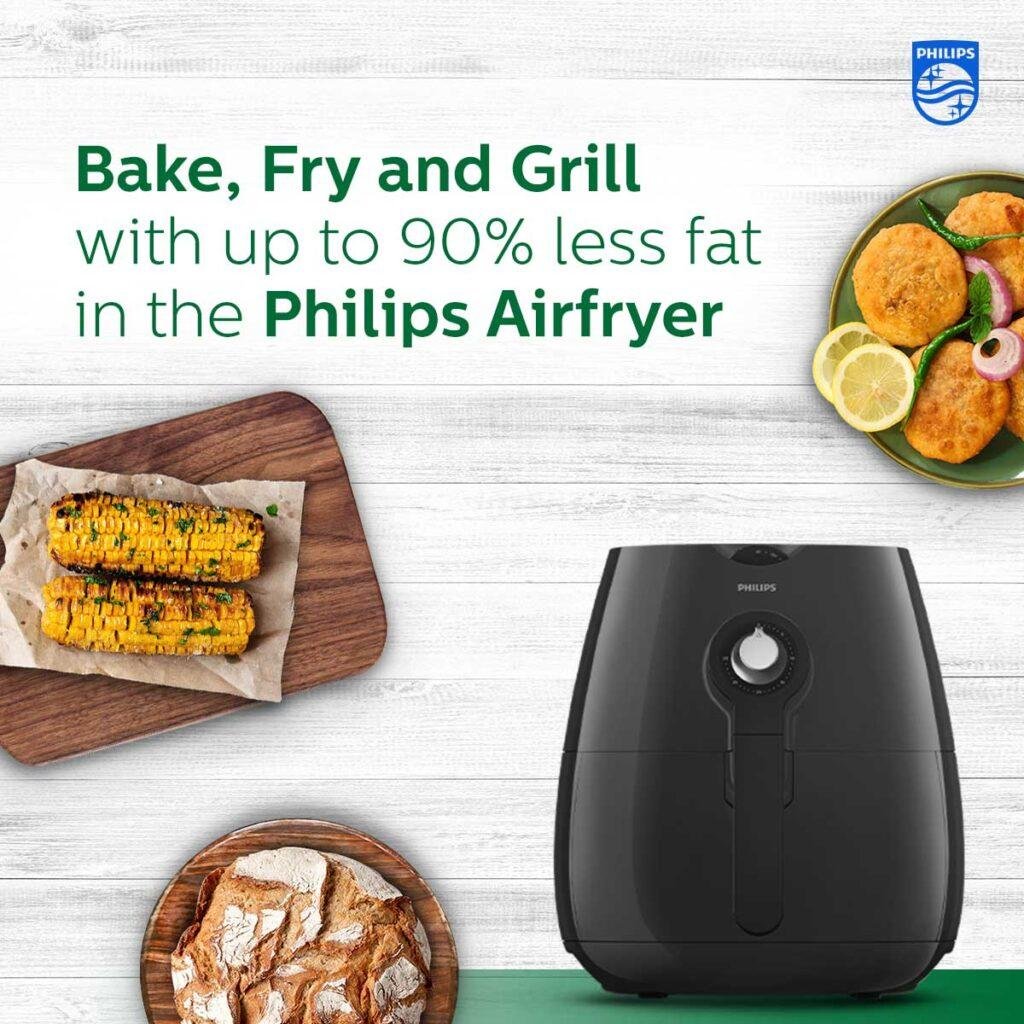 WHAT ARE THE CORE COMPETENCIES OF THE BRAND:
Some of our core competencies include-
Innovative products and solutions
Omi-Channel GTM presence across the country
Well established post sales service network across the country
State of art R&D facilities across 4 locations including one in Chennai, India
Strong manufacturing footprint
High performing team
IMPACT THAT THE BRAND HAS CREATED IN THE MINDS OF THE CONSUMERS:
For over 130 years, customers have benefited from Philips's innovation heritage. This iconic brand has inspired loyalty from millions of customers who have turned their houses into homes with a Philips Domestic Appliances product. It is this heritage and proven track record in delivering what customers want, from kitchen appliances to home care, that has led to us be the most valuable brand in the world across all small domestic appliance brands.
MILESTONES OF THE BRAND IN THE LAST FIVE YEARS:
Maintaining a strong foothold in the segment and fortifying our market leadership, the brand has achieved several key milestones in the last few years. From being pioneers in creating and introducing first-of-its kind categories like Airfryer, Garment Steamer and Air Purifier, to developing & grooming young talent in sales, marketing & manufacturing functions; Philips DA is successfully improving the lives of people every single day.
Whether it is helping consumers to adopt healthier cooking habits, enabling them to perform their day-to-day tasks with ease or taking care of them by ensuring they breathe safe, we are making life at home, better, smarter & healthier.
Further, the brand has played an integral role in driving & contributing to some key regulatory matters pertaining to the small appliances sector.
BRAND INNOVATIONS THAT HAVE BEEN DONE IN THE LAST TWO YEARS:
Several category innovations kept Philips DA at the forefront –
Philips high-performance silent Mixer Grinder HL7777/00, an Innovative Low Noise Home Appliance with Soft Sound Technology.
Philips Digital Airfryer with a digital touch screen interface.
Connected Air Purifiers with Clean Home+ app which lets consumers control & monitor their devices from anywhere.
Philips handheld garment steamer which is a quick & effective ironing solution, useful at home and makes for a great travel companion.
Philips Digital OTG with Optic Temp Technology for healthy home-made cooking.