COMPANY NAME: ICICI Lombard General Insurance Company Limited
Selected as Asia's Most Trusted Brand 2021-2022 in the category of General Insurance, ICICI Lombard for years have been fulfilling consumer promises with exceptional product innovations
PRODUCT/SERVICE OFFERING: General Insurance, Health Insurance, Vehicle Insurance, Travel Insurance, Home Insurance, Crop Insurance, and Business Insurance.
COUNTRY: India
ANNUAL TURNOVER: ₹2,472.45Cr.(FY 2021-22)
OPERATING COUNTRIES OF THE BRAND: Globally
Mission
"To bring innovative insurance solutions to customer's doorstep."
Vision
"We will be the most value creating and admired risk Solutions Company in India, with a global footprint."
COMPANY VALUES
We don't have a set of rules that bind us, but a belief system that guides us in everything we do. It's a promise we have made to ourselves – one that shapes our attitudes and is the bedrock of our work ethic. Truly, it is the propelling force that drives us towards outstanding results!
Fast & Nimble
For us, every customer interaction is a moment of truth – a chance to be friendly, fast and fair in our response to them, particularly in their time of need. For us, this attitude is paramount in all our dealings with our customers and partners. To remain relevant to our customers and partners in a dynamic environment, we constantly scan the landscape to see opportunities from afar and prepare to grab them. We anticipate hurdles and leap over pitfalls. We are flexible in our outlook, so that we adapt to the ever-changing needs of our customers and partners. This is how we create our own curve.
We take charge
As a leader, we have a commitment to set benchmarks and raise industry standards. We do this across areas – be it product innovation or service quality, customer information or community welfare. Whatever our domain, job or skill set, each of us holds the key to our company's success in our hand. It is this belief that drives us all to scale higher peaks and foray into newer pastures. This is how we build long-term value.
We walk together
To effectively meet our customers' needs, we work hand-in-hand with our distributors and partners. These partnerships are founded on transparency and fairness, and built on a platform of mutual trust. It is this environment that fosters teams and their work; allows them to share ideas, pool resources and ensure the best person is given a chance to do the job. After all, leadership is about many people doing multiple things right.
We celebrate wins
As an empowered workforce, each of us has the power and resources to get our job done. We are accountable for our actions, and inactions, and always act in the best interest of our organisation. We strive to create an environment that allows us to try new things, take smart risks and tolerate honest mistakes. For us, failures are opportunities to learn. Meritocracy is the foundation of our work culture – it brings out the best in each of us and is the fuel for a winning team! We believe that every milestone, each achievement and all benchmarks must be celebrated as a team – after all, each of us has a part to play in our success!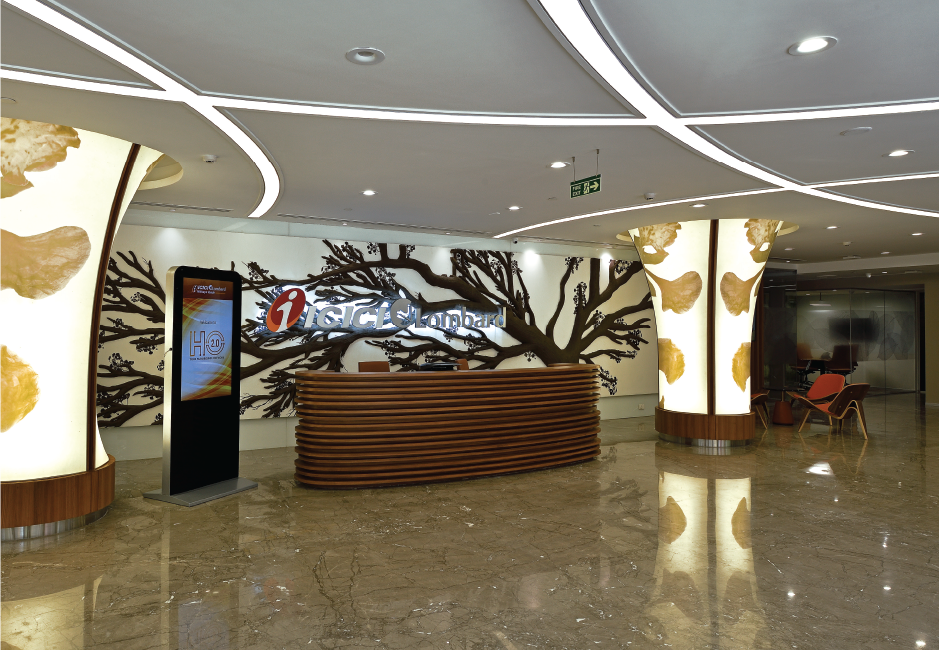 TOTAL NUMBER OF EMPLOYEES IN THE COMPANY:
10,236 as of 2021.
ETHOS OF THE BRAND: Customer Satisfaction & Keeping Promises
EXPLAIN THE 5 MOST CRITICAL SUCCESS FACTORS OF THE BRAND:
We are fast and nimble.
We take charge
We walk together
We celebrate wins.
WHAT ARE FUTURE PLANS OF THE BRAND:
We hope to continue strongly and swiftly in our endeavour to build a robust and sustainable business while emerging as a conscientious corporate citizen inspiring responsible change.
THE CORE VALUES THAT DRIVE THE BRAND:
Hope & Support
KEY PEOPLE POLICY IN THE COMPANY THAT DRIVES INTERNAL COMMUNICATIONS OF THE BRAND:
Digitization.
WHAT ARE THE CORE COMPETENCIES OF THE BRAND:
We are fast & nimble. For us, every customer interaction is a moment of truth – a chance to be friendly, fast and fair in our response to them, particularly in their time of need. …
We take charge. …
We walk together. …
We celebrate wins.
FIVE COMPETITION BRANDS IN THE COUNTRY AND IN ASIA:
Bajaj Allianz General Insurance Co Ltd
L & T Insurance
HDFC Ergo General Insurance Company Limited
IFFCO- Tokio General Insurance Co Ltd
IMPACT THAT THE BRAND HAS CREATED IN THE MINDS OF THE CONSUMERS:
The digital transformation of ICICI-GI has taken various forms and shapes over the past ten years, from being one of the first-movers in launching online sales, email- or mobile-based customer services, chatbots and even claims settlement through apps.
MILESTONES OF THE BRAND IN THE LAST FIVE YEARS:
With the company's long-standing commitment towards a better society and future for the country, ICICI Lombard is increasing the scope of its activity with each passing year.
BRAND INNOVATIONS THAT HAVE BEEN DONE IN THE LAST TWO YEARS:
We focused on analytics, claims management and risk reduction.