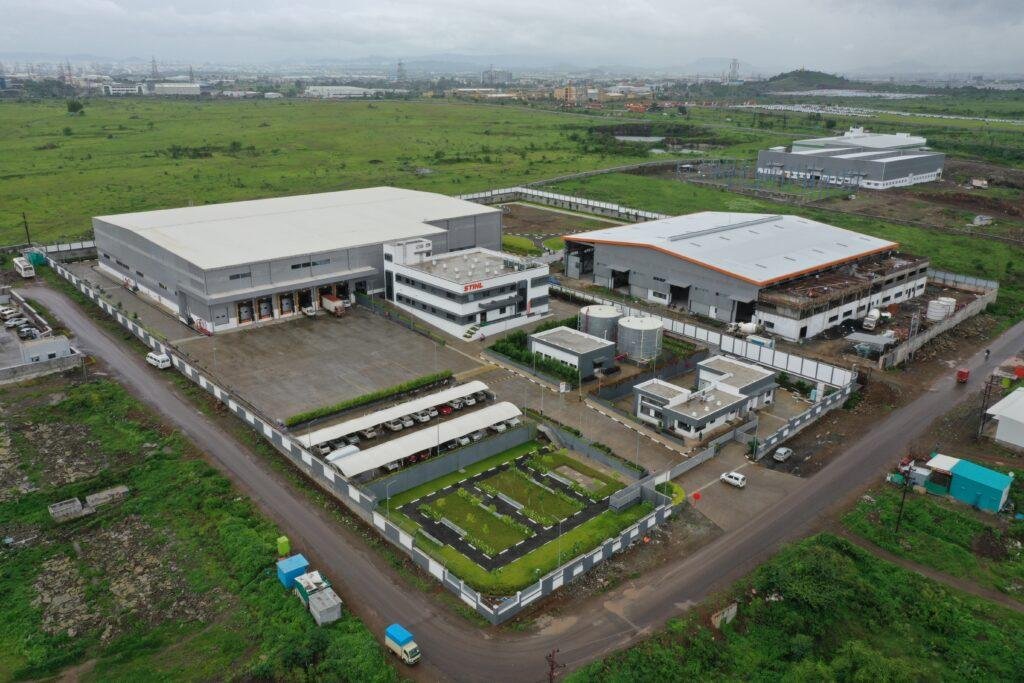 Brand – Anderas Stihl India
Chosen Category – Power Tools. Forestry, Garden and Farming Equipments
Mission
To be our customers' most valued and trusted business partner by offering exceptional service and support…building on the STIHL tradition of excellence.
Vision
Making it easier to work with nature and in natural surroundings
Andreas Stihl stand for:
Consistent Customer Focus
Globalisation
Fairness and Responsibility
Performance Orientation
Power to Innovate
Globally Andreas Stihl has more than 20K employees spread across multiple departments, making it one of the largest brands in its category.
YEAR OF ESTABLISHMENT OF THE BRAND: 1926
MARKETSHARE:
Andreas Stihl is a leading player in forestry and agriculture. Over 20% share in chainsaws (internal estimates)
CORE COLOUR COMBINATION OF THE BRAND: Orange-Grey
MEANING OF LOGO OF THE BRAND: Owner's Family Name
POSITIONING STRATEGY OF THE BRAND:
Top quality products at competitive pricing and convenience of servicing dealer network
PUNCHLINE OF THE BRAND:
STIHL Upkaran Laaye Parivartan.
In conversation with Andreas Stihl India
MEDIUM OF PROMOTIONS USED TO PROMOTE THE BRAND IN THE LAST 2 YEARS:
Major promotions happen to our focused target group – Farmers. Hence BTL, activities are initiated through Exhibitions, Roadshows, Product demonstrations and local meets. Digital has been a major channel over the years- as newer generations of farming community now eagerly access these new age mediums.
ETHOS OF THE BRAND:
The STIHL brand continually demonstrates its world-leading competence with innovations designed to improve functionality, ease of product use, environmental protection and health and safety at work. STIHL is firmly oriented to customers' requirements, because the success of the business ultimately depends on customer satisfaction.
WHAT IS THE PERSONALITY OF THE BRAND:
As a leader in technology, we set standards for functionality and quality with all of our power tools. Only when employees, company management and owners work together are we able to operate sustainably and successfully. For STIHL our brand personality is what drives this message far & wide to bring people near to Nature!
EXPLAIN THE 5 MOST CRITICAL SUCCESS FACTORS OF THE BRAND:
German Technology
Superior Quality
Aftermarket support
Strong sales & servicing dealer network pan India
Competitively priced
WHAT ARE FUTURE PLANS OF THE BRAND:
Announce technologically advanced products & solutions for users in farming, forestry, gardening and cleaning segments. To drive farm mechanization throughout the country by bringing the first level of technology to small and marginal farmers and helping them to improve their productivity.
THE CORE VALUES THAT DRIVE THE BRAND:
Leading- We are driven to be number one
Sustainable- We think beyond generations
Powerful- We instill Power
Strong Roots- We independently grow by our own strength
Close to the People- We focus on the needs of people
Tackle the Task- We grow to meet the task ahead of us

HOW DO YOU CONNECT WITH YOUR TARGET MARKET:
We conduct Roadshows, On-field demonstrations, Exhibitions & Events at tier 2-3 or sometimes even remote locations to reach the farming community. Usage of Digital platforms has increased extensively as more end users have access to smartphones and social media. We do sponsorships, Joint working with FPOs & KVK to propagate the message of Farm Mechanization.
KEY PEOPLE POLICY IN THE COMPANY THAT DRIVES INTERNAL COMMUNICATIONS OF THE BRAND:
STIHL has a special responsibility for people and nature. We stand for an open and trusting corporate culture; we encourage entrepreneurial thinking and personal accountability.
People first has been our approach and it culminates to all messaging and communications to our employees globally through newsletters, podcasts & other sharing platforms to drive the agenda of One organization-One Family.
TOP COMPETING BRANDS IN THE COUNTRY AND IN ASIA:
Honda, Husqvarna, Kisankraft
IMPACT THAT THE BRAND HAS CREATED IN THE MINDS OF THE CONSUMERS:
Premium quality, Low maintenance, Cost efficient, Excellent Aftermarket support.
Helping users to improve their efficiency and tackle labour issues, minimize expenses and improve productivity by making right equipment available across the country to drive Farm mechanization
MILESTONES OF THE BRAND IN THE LAST FIVE YEARS:
Continuous double-digit growth in sales in India. Increased market presence across the country, penetration in rural markets. Positioning as premium yet affordable, introduction of superior products in farm machinery, helping drive Farm mechanization to small & marginal farmers.
BRAND INNOVATIONS THAT HAVE BEEN DONE IN THE LAST TWO YEARS:
Enhanced Digital promotions
Sports associations
Roadshows
About Andreas Stihl
Andreas STIHL – a 96 years old Germany based company and is one of the leading global firms in the field of outdoor handheld power tools that include chain saws, brush cutters, hedge trimmers, blowers, backpack blowers, vacuum shredders, telescopic pruners, earth augers, rescue saw & cut-off saws and a whole range of cleaning equipment.
STIHL products are widely used by various end users related to Professional logging, Landscaping, Horticulture, Agriculture, Plantations and government institutions like Railways, Disaster management, Emergency Services, Health Services, Municipal Corporations and Defence Establishments inclusive of Army, Navy, Air-force, Police and Forest services.
Brand Facts
Leading global brand in Chainsaws
More than 50% of all MANUFACTURING IS DONE IN-HOUSE at STIHL Group companies.
The group is driven by its strong workforce of 20k+ employees
Brand Quotient
The STIHL Group develops, manufactures, and distributes outdoor power equipment for forestry, agriculture, landscaping, construction, and discerning consumers. The product range is complement­ed by digital solutions and services. The products are sold to end users through authorized servicing dealers. The STIHL Group's sales network consists of 42 sales and marketing companies, approxi­mately 120 importers and more than 55,000 independent, authorized dealers in over 160 countries. STIHL has been the world's best-selling chainsaw brand since 1971.
Brand Commitments
Sustainability is part of a long tradition at STIHL, where continuity and long-term thinking have always been key elements of our business approach. Our sense of responsibility has evolved over a period of decades and is firmly rooted in our corporate culture.
At STIHL, sustainability means products with integrated environmental protection and resource-friendly production processes. With our climate strategy, we have set ourselves the target of achieving long-term carbon neutrality for the entire STIHL Group. The guidelines informing our corporate actions are defined in our sustainability policy. The main areas of focus are sustainable enterprise, employees, environment, education and society.
Leading Edge
The company drives Farm mechanization in the country by making the right equipment available to small & marginal farmers. They are working towards making these farmers self-reliant, one step at a time. Transformation is the key, and as their tag line says' Krushi Upkaran, Laaye Parivartan', the organization believes quick access to technology and first level of mechanization will bring in much needed positive transformation to change the farming landscape for the better.