Selected as Asia's Most Trusted Leaders by WCRCLEADERS ASIA, Gulbahar Taurani, MD & CEO, Philips Domestic Appliances, India Subcontinent has been driving exceptional brand growth through strategic decision making and lead by example approach.
What makes a strong leader, what are your key leadership strengths and strongest attributes for success?
Key trait of a strong and successful leader is the ability to make decisions. It is one of the most important aspects of leadership because a leader, invariably, on a day-to-day basis uses his best judgement to take numerous decisions. In my opinion and personal experience, it's through this remarkable quality, that a leader also gains respect from the team and wins their confidence.
In fact, it is one of my key strengths; taking timely decision and standing by them. While I may not always be right, but I go all out when I believe strongly in something and stick to my words. Among other strengths that I posses as a leader is the ability to have difficult conversations, a skill that I have learnt and developed over a period of time. In today's dynamic work environment, it is important to have difficult conversations with as much ease, as regular or pleasant discussions. I make it a point to provide clarity and give honest feedback at the right time without fearing for consequences. And lastly, it is my flair for getting the pulse of people, their feelings, along with a consciousness of where we are going wrong and what can we do to help change the situation, which has helped me in becoming the leader I'm today.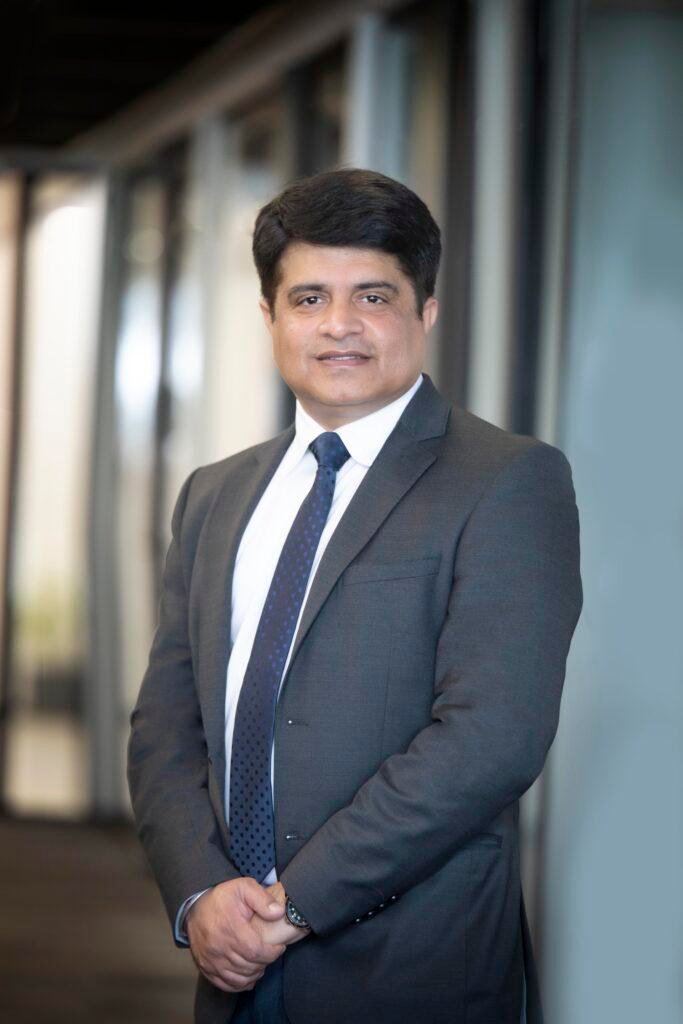 An accomplishment that you consider to be the most significant in your career and phase to reach to success?
I have undertaken various roles, lead large teams across functions & geographies and built market leadership across multiple consumer categories at Philips in the last 18+ years. One of my major accomplishments have been introducing the first-of-its-kind category of Airfryer in India. Launching it at time when the consumer was neither aware of the need, nor was ready to believe that they could enjoy fried food without oil and at the same time none of the internal stakeholders were convinced if the time was right, I went ahead and introduced this unique proposition, which is loved by our consumers today. It was during the mid of my career as a passionate marketer that I took upon the challenge of creating a new category which was way ahead of its time. It not only helped us scale up our business but also established Philips as a thought leader.
Most importantly, the biggest happiness for me is that I was able to provide a meaningful solution to the Indian consumers that has made their life healthier. The ability to fight all odds and turn the tide in my organization and my favor, has been my biggest achievement.
With an expertise in change management, I recently led the smooth dis-entanglement of Philips Domestic Appliances. It has been the second most noteworthy accomplishment of my career. While we were disentangling with our mothership Philips India Ltd, we were also bringing two big brands Philips DA and Preethi Kitchen Appliances, together simultaneously. Additionally, with both the personal health and domestic appliances businesses entangled in Philips India, there were common teams, common processes and common customers involved which meant creating and executing separate transition plans. Despite the complexities, regulatory challenges and external crisis in the form of a pandemic, we were able to execute the process seamlessly, with zero disruptions and without a single day of sales loss or a single customer lost.
What challenges did you face to reach to the success?
Way back in 2001, passing out from a premium B school was one the key prerequisites to get a reputed corporate job. Hence, I didn't get the desired kick-start in my career and had to work a lot harder to find my way into the organization & role of my choice.
While it may sound cliche, but I have always looked at challenges as opportunities or maybe I have been fortunate enough that it has always presented itself as one. Whether it was my decision to move from sales into marketing at the peak of my sales stint at Philips which required a lot of convincing of the management, or leading teams/peers who were senior to me both in age and experience at an early stage in my career; it has taken a lot of conviction and determination to create acceptance and a place for myself. I have been often entrusted with difficult assignments, very challenging at times which have played a huge role in fast-tracking my career. As the saying goes, 'the bigger the challenge, the bigger the opportunity.'
What is the role of a leader in these challenging times; list five in order of priority.
Leadership has taken an even deeper meaning during the current COVID crisis and the role of leaders in navigating the new reality is unprecedented.
First and the foremost rule is to stay resilient in these challenging times. I personally believe that things are changing constantly and nothing is permament so one needs to show resilience. We should be able to adapt and engage as quickly as possible.
Making decisions backed by the best available data should be a key priority.
It is really critical for a leader to stay even more closer to the teams and keep the employees engaged. We need to create psychologically safe spaces for employees to be able to speak freely.
At this point in time, we need to focus on growing the business and mobilizing our resources but not only on cutting costs because it is the easiest thing to do.
Lastly, a leader must do scenario mapping of both the best and worst possible scenarios. If you are not able to think, you will not be able to prepare for it, in time.
What is your vision and how do you share it with your shareholders, employees and others?
Our vision is very clear, we are focused towards becoming the best domestic appliances company in India. And we are working towards this shared vision by keeping our communication with all our stakeholders – simple and consistent. We speak in one voice with our shareholders, customers, and employees alike. For instance, our communication is not different for retailers because the intent is very clear and defined.
How do you drive active business renovations and how does that impact your subordinates?
During the last 2 years, amidst ongoing pandemic, people who once did not believe that change is the only reality, now are forced to think otherwise. Businesses now must continually evolve to stay relevant, innovative and competitive. Business renovations are no longer dependent on one person, or a specialized team; it is everyone's job today.
How we drive it at Philips Domestic Appliances is, by first looking at the impact we wish to create and then in order to create the impact, evaluate the rules that will enable us to challenge the status quo. As next steps, we develop a few routes and collectively chose the best one, start tracking it and if there is a need to change course midway, we do that. Simply put, if you are clear about the impact you want to drive, it's the impact that becomes the priority and not the process.
I make sure to show that openness and always lead from the front which gives my subordinates the confidence to join hands and be honest.
How do you integrate corporate philanthropy or corporate social responsibility as a part of your business strategies?
At Philips Domestic Appliances, our purpose is simple yet powerful: helping people to turn their houses into homes. It is a thought that is embedded on the feeling that we are here to 'help' and are making conscious choices to care for people's homes and our planet. And in this process, we intend to touch the lives of the underprivileged and help them in whatever capacity possible with meaningful CSR interventions.
What has been your driving force or philosophy in life?
My philosophy in life is simple; there is always a tomorrow! If you are winning today, stay humble and if you are losing, stay hopeful. Whatever you are today or feeling today, will not be the same tomorrow and this always keeps me positive and helps me stay grounded.
How do you define success and how do you measure up to your own definition?
Success, for me is the common goal we want to arrive at. For me success is not determined by how well I'm doing at an individual level but how my organization is performing and how well I'm able to deliver, contribute to its success. For me, the greatest measure of success is delivering on both financials as well as happy & engaged employees.
In your opinion what is the most significant aspect of leadership?
As a business leader, it is really important to 'walk the talk'. Our actions, behaviors and values should match the aspirations we have for our employees and organization.
Your perception of an empowered society. How far your industry has/can contribute for the same?
My perception of an empowered society is one where you feel that you have enough resources which help make your day-to-day life comfortable, you don't have to worry much about your daily chores and are self-reliant. And this in turn, is helping you to utilize your efforts, time and energy into doing things that can add value to different aspects of your life.
At Philips Domestic Appliances, we will continue to improve the lives of people at home through meaningful innovations. By staying true to our purpose, we wish to create that space for every individual where he/she feels happy, comfortable, and empowered with our diverse range of products.
Esprit de corps: How to bring fairies and equality to all?
I think this is a very important aspect where team members should feel that everyone is in for it together. As I had mentioned earlier, I believe in collective success or failure. Given that we are a new organization, the collective feeling of loyalty and trust amongst team members will, in many ways, define our success. To build such an environment, there is a need for constant engagement, sharing of views and considerations, and a willingness to take inputs and ideas on merit in an open and transparent manner. This will build trust amongst the team members and lead to ultimate collective success for the organization.